Contrary to popular belief, the survey finds that singles over 50 are very interested in being sexually active and social
Share this article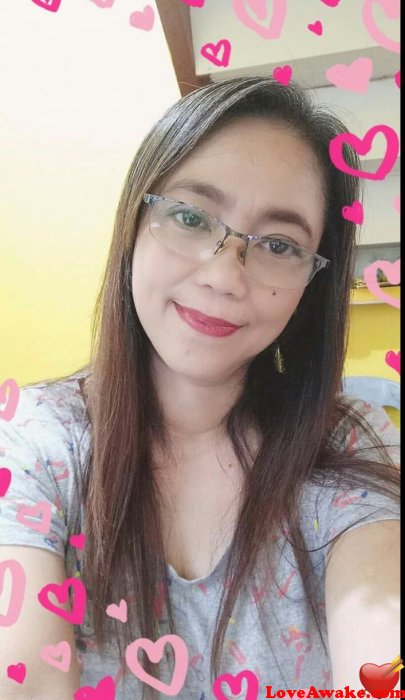 DALLAS , /PRNewswire/ — OurTime, the largest dating community for singles aged 50 and over, today released findings from its new survey, It's Still On: Dating After 50, which explores how this diverse, rapidly-growing singles group views love, dating and sex in today's modern dating landscape. The survey reveals their sexual appetites and level of satisfaction, dating habits and preferences, common misconceptions about 50+ singles, and their current outlook on life compared to when they were younger and single.
Misconception: Half of singles over 50 agree that the biggest misconception about them is that they are NOT interested in sex (50%). Other misconceptions include that they are not open to new experiences (46%), their health is deteriorating (45%), they are lonely/less social (44%), and they have a negative outlook/not happy (38%).
A kiss is just a kiss: 53% of singles over 50 feel it is appropriate to kiss someone after one date.
Lucky 7: 51% of singles over 50 are NOT satisfied with their sex lives. In fact, 69% of singles would like to be going on 2-4 dates each month, and ideally 50+ singles would like to have sex 7 times a month.
Keeping open minds: When it comes to dating and relationships, 45% of 50+ singles say they're open to having a "friends with benefits" relationship, and 27% are open to having a one-night stand. They are also open to dating multiple people at a time (20%) and having threesomes (16%).
Naughty by Nature: 21% of 50+ singles have gone to someone's house to "watch a movie" and ended up having sex. Additionally, 23% of 50+ singles have cheated on someone, and 17% have ghosted others. Nearly one third (32%) of 50+ singles have dated multiple people at a time.
Sext please: Nearly 20% of singles 50+ have taken a nude photo of themselves but even more surprising, 66% of those singles have shared the photos, with men doing so more than women (70% vs. 62%).
"Singles over 50 are confident in many areas of their lives including finances, careers and friendships, but are not completely satisfied when it comes to their dating and sex lives — so much so that many have not been on a date in over 5 years," says Dr. Robi Ludwig , relationship expert and author of Your Best Age is Now. "Still, singles in midlife are primed to get back out there because they know who they are and what they want and have positive perspectives on life."
Singles over 50 are nervous about dating but want to get back out there in the hopes of finding love
Finding love: 50+ singles are hopeful! Nearly ? (72%) of singles over 50 say they're open to finding love in the future.
Men are hopeful: Men are more http://www.hookupdate.net/bbwdesire-review/ hopeful about finding love than are women (76% vs. 69%)! They are also looking for romantic companionship more than women over 50 (19% vs. 12%).
Dating drought: Singles over 50 are looking for love but nearly half of them haven't been on a date in over 5 years (46%) and over half of 50+ singles say their last relationship was over 5 years ago (56%).
Dating dilemmas: 50+ singles agree that the top 3 most difficult aspects of dating after 50 are finding someone to date (61%), asking someone out on a date (38%), and getting to know someone before asking them out on a date (33%). More than ? (38%) are nervous about a first kiss or sign of affection during the date. A quarter of singles (25%) feel that they aren't dating because they don't believe anyone is out there for them and 22% just don't know where to begin.
Dating deal breakers: While love and marriage are on the mind, deal breakers do exist for this group. The top 3 dating deal breakers for 50+ singles are someone who smokes (70%), someone who is not financially stable (63%), and someone who is pessimistic (58%). Only 6% find someone who was never married a deal breaker.
Quiet on "cougar": 67% of 50+ single females agree that they would not find it flattering to be called a "cougar."
Eye on the prize: Over half of 50+ singles say they know exactly what they want when it comes to relationships (55%) and they know what they DON'T want when looking for someone to date (73%).
OurTime Releases Dating After 50 Survey
Better at dating now: Compared to when they were in their 20s, 65% of 50+ singles say they have a deeper appreciation for relationships now, are better partners now (61%), are pickier now about who they want to date (63%), say it's easier now to figure out if the person is right for them sooner (57%), and say they're better at sex now (31%).
Top partner attributes: The top 3 attributes that are more important in a partner for 50+ singles now compared to when they were in their 20s are: health (31%), finances (30%), and outlook on life (29%).
Have it all together: Nearly ? of 50+ singles say their finances (34%) and career (27%) are all much better now compared to when they were in their 20s.
Perspective on life: 25% of 50+ singles say they have a much better outlook on life now compared to when they were in their 20s. They are also more confident now (63%).
Forget regrets: One in four people 50+ say they have no dating regrets (25%) and 44% of people 50+ don't have any sexual regrets.
For more detailed study findings on single Americans over 50 and their dating behavior, needs and trends, and dating site and app usage, visit the OurTime Blog and follow the social conversation on Facebook and Twitter.
MethodologyOurTime and Research Now conducted an online survey of 2,000 singles not currently in a relationship in . There were 1,000 21 to 49 year old respondents and 1,000 over 50 single respondents.
About OurTimeOurTime is the largest dating community for singles aged 50 plus, one of the fastest-growing demographics in the market. OurTime provides a premier experience tailored to celebrate the unique needs of those over 50, helping them to easily connect with like-minded singles. More than two million members have joined OurTime in the last year, and thousands of singles credit the site with introducing them to someone special.